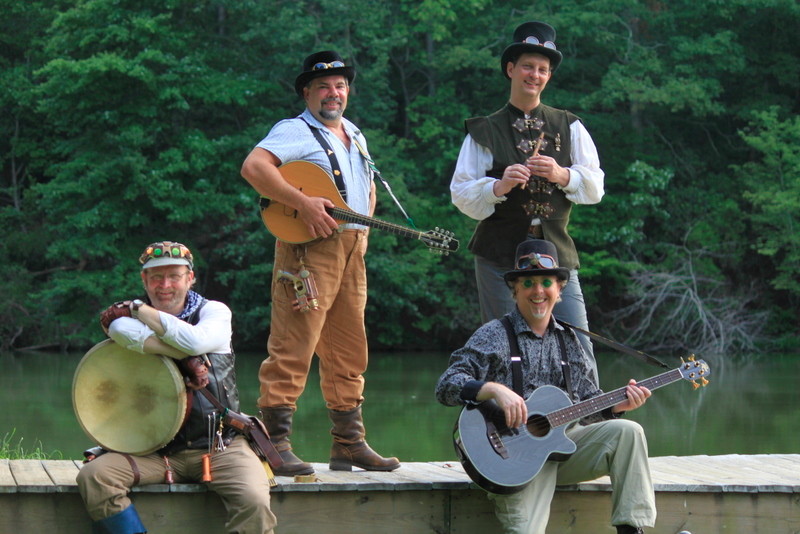 photo by Belinda Bo Couch
"...Enthusiastic fusion of traditional Celtic and original music...the
results are exhuberant, exciting and fun. These guys rock Celtic!"
- All Music Guide
!! CD RELEASE PARTY !!
Ok, it might be a *tiny* bit late for a release party for Sunwise , but those of you who couldn't make it to Dragon*Con deserve some fun too! So bring your tryptophan-laden post-Thanksgiving selves out to the Crimson Moon on Saturday, November 29 and we'll throw it down! Plus, pick up some signed Sunwise and Artifacts for your holiday gifts! Get tickets online early to make sure you get a seat!

Check out the complete Track Listing for ARTIFACTS! Order Online through our new Square Market page! We now have our USB collection Artifacts for sale as well as Sunwise, and a special deal on both! Check it out!

Sunwise is also now available on iTunes and Google Play, and for sale by CD Baby!

Early versions of ARTIFACTS do not have ID3 tags on the .mp3 files. Here's how to fix it!
1) Download and install Musicbrainz Picard.
2) Plug in ARTIFACTS and open it to see the folders.
3) Drag all the folders to the LEFT pane of Picard.
4) Wait for album names to pop up in the RIGHT pane.
5) Select all the albums in the RIGHT pane.
6) Click "Save" and wait a while till done.
You now have a properly tagged version of ARTIFACTS that should import properly into iTunes!

Also, there's a small percentage (maybe as many as 10%) of these drives that were unformatted, and will not be readable - this is a manufacturing issue. If you have received a "dud" USB, PLEASE let us know. We'll make it right.




ABOUT THE BAND
North Georgia's EMERALD ROSE has been recording and performing for around 20 years, weaving their musical spell on audiences as diverse as Irish pubs and festivals, sci-fi conventions, and Hollywood cast parties! Blending vocal harmonies, Celtic and world music instrumentation, unique and diverse songwriting, rocking renditions of Irish and Scottish classics, and an energetic performance style, Emerald Rose entertains.
"Most helpful to this group is their great talent for generating so much original music, with hauntingly beautiful poetic lyrics and the knack for crafting a solid and fluid arrangement. They are tight, close and cohesive as a group, and their latest release represents their roles as musical veterans reaching for the path of musical legends." - Performer Magazine
Join us on Facebook!
Keep up with our latest adventures, say hello, tell us what you love and what you don't, become a fan!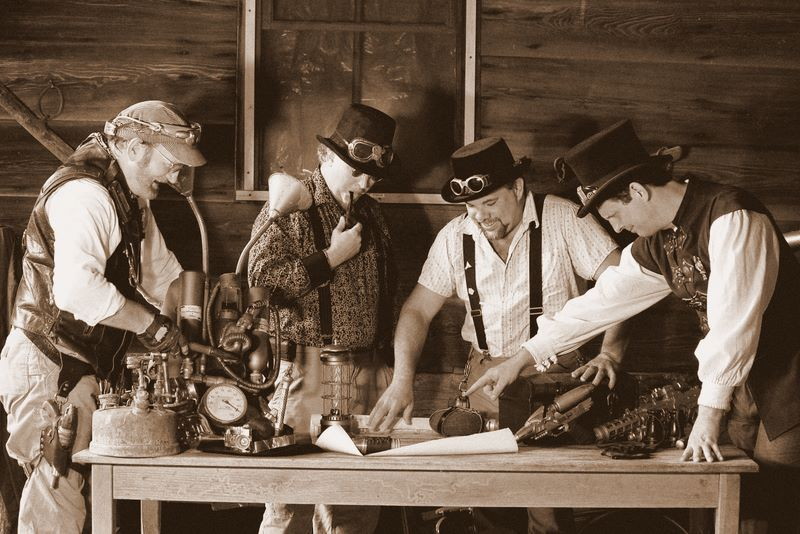 photo byBelinda Bo Couch
Emerald Rose continues to plot world domination.
Stay tuned.
NEWS UPDATES! What's to tell? We've spent our whole summer (or at least all that life allowed) holed up in the studio working out new songs and new arrangements, and scrambling to put them onto a great new CD, that's what!
"Sunwise" is almost all new material. We have songs for our ancestors (Ancient Days, Drombeg), a mythical ballad Land of the Dancing Trees, modern songs (Rage of the Butterfly, Unwind), a couple new instrumentals (Mountain Fey, Morrisons/Silver Spear), songs to make you Dance (till the Moon goes Down) and a spooky song about the Wild Hunt. We've revived Arthur's Call Me Home with a new arrangement, and we also have a rockin' new recording of Padstow). It's now available for download and as a physical CD, see below!
And since that apparently wasn't enough work, we've also ripped and remastered nearly all our previous releases and dug through the dusty archives for our best live recordings - and you can find all this collected and organized on a handy USB drive format we're calling Artifacts. Fans have been asking for this type of collection for some time now, and we finally can give you something we're proud of! Buy this on our new Square Market page:
SUNWISE and ARTIFACTS made their debut at Dragon*Con 2014.